Integrate Technology Into Your Small Business
Integrate Technology Into Your Small Business
Transform your business by adding services needed for today's changing economy.
• Engage your audience with a high-performance internet marketing campaign.
• Take advantage of online sales & expand your business
• Make dependence on in-store purchases a thing of the past
• Display products online for purchase through an electronic shopping cart
• Conveniently bring your products to customers through the method of your choice
• Provide information that can be instantly accessed on a mobile phone with a QR scan.

Build your online store and include these services:
Pick-Up
Your customers can order ahead for curbside pick-up
Delivery
Fill online orders and deliver to your customers' location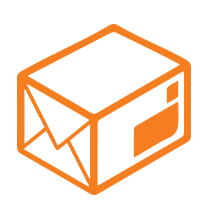 Mail Order
Deliver to your customers by a mail service